Original Article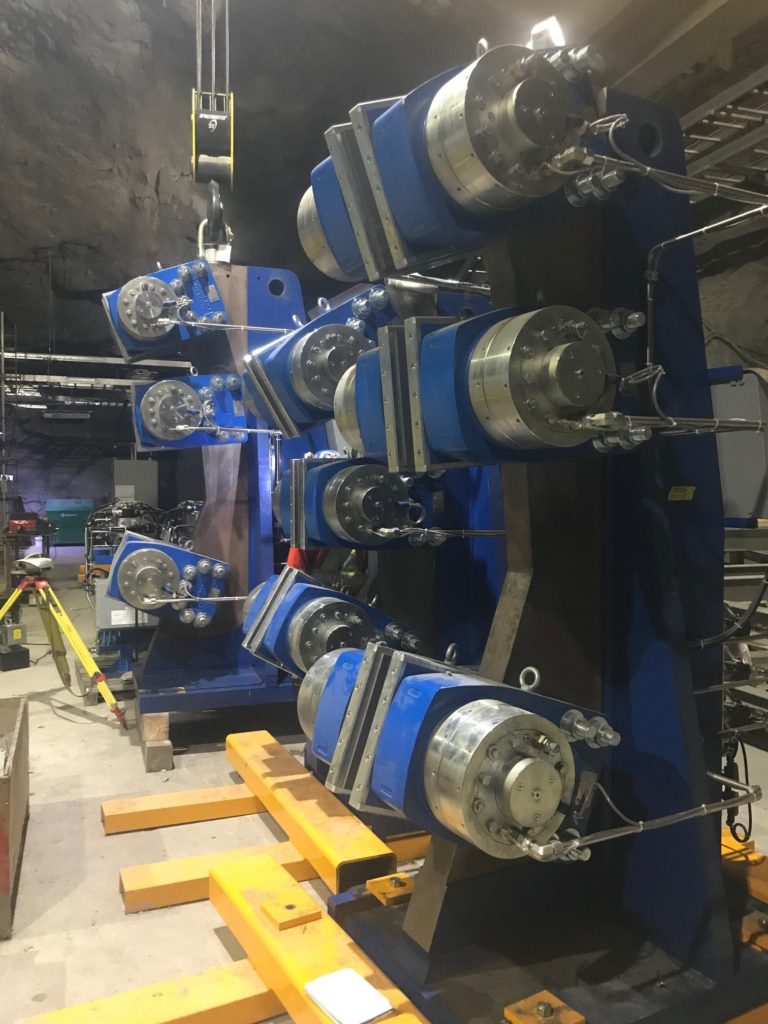 When Nicholas Jakelski began university, he wasn't certain what to study. However, after five years in engineering Jakelski said he's glad he chose an industry where he's continually gaining knowledge and experience working on a variety of interesting projects.
"Once I got into engineering, I realized being in the field and working in Sudbury at our local plants was rewarding so I kind of grew into it. I was happy I took engineering in the long run," he said.
This past February, Jakelski became the newest intermediate mechanical engineer intern at Makami Engineering Group in Sudbury. He is awaiting his professional designation and will soon be a new addition to their engineering team.
"Since joining Makami, I've been gaining experience through a variety of project including redesigns on crane trolleys, shaft inspections and a variety of interesting projects," he said.
Jakelski was hired at Makami for his extensive experience working in the mining industry and is looking forward to eventually applying his background in mine hoisting.
"Mine hoisting is a very niche industry," said Jakelski. "Makami wants to start working more in that area so that's where they see me moving in a couple months' time. I've got the installation experience and understand the equipment."
Makami already has great working relationships with the mines who require these services he said, so this expansion is a great addition to the services they're already providing for mining companies.
Before joining Makami, Jakelski's career was on the industrial side of mechanical engineering having worked for SNC Lavalin on the Vale Clean Air Project. Here, while it wasn't hoisting oriented, he gained experience working in smelter plants and commissioning the project.
After a year, Jakelski shifted gears and began working at Cementation in North Bay, where he garnered a wealth of experience in the mining side of mechanical engineering.
"We would provide technical support, planning, project management, procurement and then onsite, hands-on (hoist) installation and commissioning of mine hoists in shaft sinking plants, mine winches, Galloways, conveyances for the mining industry," he said.
One project he enjoyed working on was the Onaping Depth Project, where they were sinking shafts but constructing everything underground.
"I worked with a group of millwrights and we installed the two hoists, there was a Blair hoist and a double drum hoist as well as six winches and the Galloway and compensating sheaves – basically every single piece of mechanical equipment they need to sink a shaft," he said.
About three years into that job, Jakelski decided that he needed a change of pace as the job often kept him away from Sudbury for months at a time. Now based in Makami's Sudbury office, he said it not only allows him to be home but also do something new in his career.
Hoisting engineers are highly specialized professionals, and already having extensive experience in the mining industry, Jakelski said he's looking forward to working as a mechanical engineer for Makami as they begin to offer this niche service.
About Makami Engineering Group
Makami Engineering Group in Sudbury, Ontario, is a specialist engineering company that provides solutions to complicated problems for a variety of heavy industrial and commercial clients across the world.
They provide services to those in the mining, railroad, steel production and commercial industries using experienced personnel and the latest technology to achieve optimal results.
To learn more about Makami Engineering Group or if you're interested in their services, contact them at 705-523-1340 with any questions you may have. You can also email info@makamigroup.com or visit them on Facebook.