Original Article:
https://www.sudbury.com/spotlight/innovative-solutions-personnel-the-key-to-local-firms-success-says-engineer-3597042?fbclid=IwAR0Xp587ZyUU6R54EZw8pl28BuMYP3mp8CfuvBSrpLBqAe_GSGWVkpB7X3o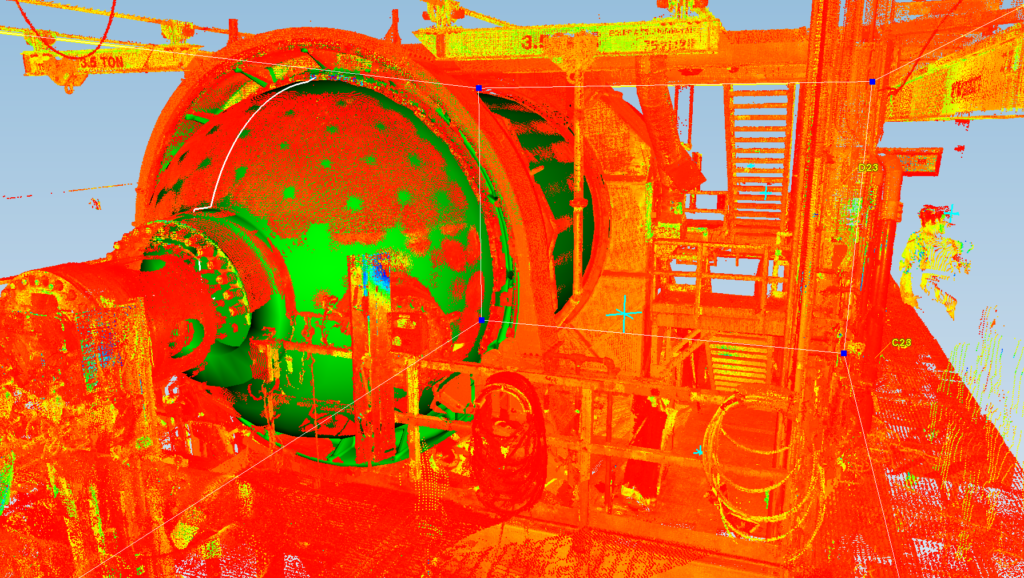 When Ashley Rooney first began his career in engineering, he would never have imagined the advancement in technology and how it assists him today in doing the best job possible for the clients of Makami Engineering Group.
Rooney, who has been working for Makami as a mechanical engineer for the past three years, and in the industry for the past 23, says the industry is ever-changing and the technology is always advancing, making his career one that is always evolving.
"The things we are doing now are far above and beyond anything that I probably would have ever dreamed capable of 25 years ago," he said.
This is mainly due to being able to utilize the latest, most innovative technology including the Leica Scan Station P50 Cyclone, which is the leading point-cloud processing software for 3D laser scanning projects and surveying, modelling software like Inventor, as well as drones for aerial surveying.
Describing his role at Makami as a problem-solver specializing in mechanical equipment and piping designed for process improvement or equipment repairs, Rooney said this technology, especially the P50 scanner, "is probably my biggest help and biggest tool in my toolbox that makes everything work so much better, it takes a lot of the guesswork out of things."
This technology was invaluable during a recent project Makami did for Domtar where they needed to replace storage tanks, valves and piping that were corroding. Rooney said they used the P50 to take a 3D scan of the area, giving them a fast and detailed picture of what needed to be repaired and replaced.
"What's so neat about it (3D scanning), is that it gives me an accurate, dead-on picture of what's exactly in the field," he said. "The best thing it does is it allows you to be much more precise in preparing your drawing and it cuts down an awful lot of time in the field."
Rooney said another client he works closely with is Vale, which is his former employer of almost 11 years previous to joining the Makami team. It was there that Rooney acquired valuable experience as he was exposed to several different jobs and sectors within Vale.
He was hired on as a satellite engineer working at the nickel refinery, the smelter, mill and all the different mines. Over the next decade, he would also go on working as a general engineer, as well as in project and job management working on multi-million dollar projects.
At Vale, Rooney gained invaluable knowledge, skills and experience, and left only to continue to advance in his career. Makami, he said, was the ideal company to do so as they're known for their cutting-edge, advanced technology that sets them apart in the industry and provides him with the opportunity to continue to work on a variety of projects for a variety of companies.
Makami Engineering Group in Sudbury, Ontario, is a specialist engineering company that provides solutions to complicated problems for a variety of heavy industrial and commercial clients across the world.
They provide services to those in the mining, railroad, steel production and commercial industries using experienced personnel and the latest technology to achieve optimal results.
To learn more about Makami Engineering Group or if you're interested in their services, contact them at 705-523-1340 with any questions you may have. You can also email info@makamigroup.com or visit them on Facebook.