Original Article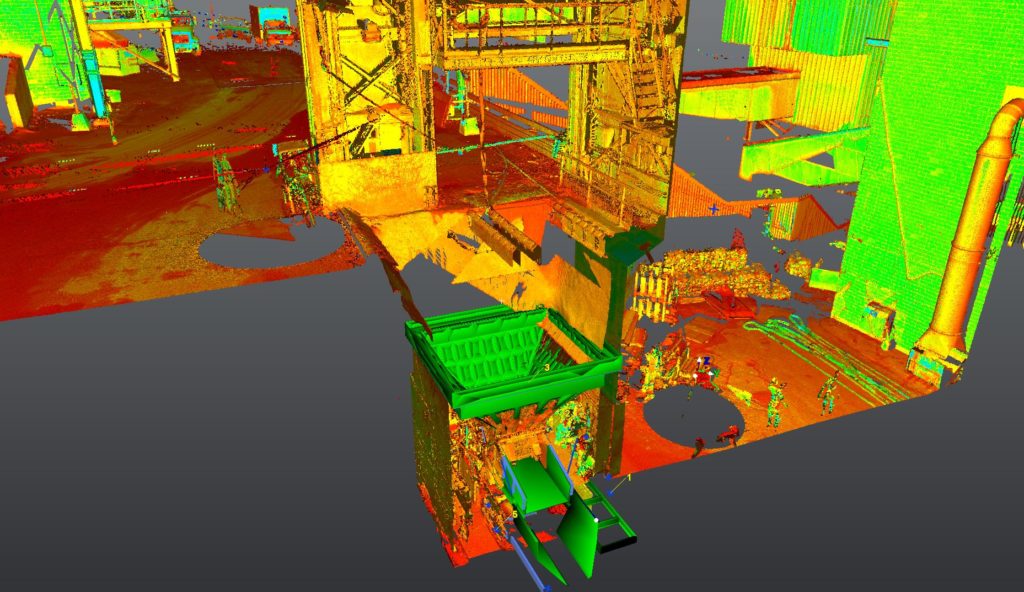 3D modelling, new tech, growing staff pushing Makami forward in multiple industries
Makami's Tyler Levac talks about his journey to Makami and how technology is shaping the way he approaches projects
Tyler Levac was raised with a strong work ethic. At 10 years old, he was already helping his dad, a diesel mechanic, in his shop on the weekends.
"My father taught me at a young age about engines and mechanics, I was 10 years old taking them apart and putting them back together," he said.
Those early experiences helped shape how he executes tasks in his job today.
"I think about how things are built, I understand them quickly, so I look at something, kind of take it apart in my mind and see it in 3D and say 'okay, this is how it should go,' so it helps with designing in the field now."
In the industry for 11 years, Levac is a design specialist and UAV pilot at Makami Engineering Group in Sudbury, he uses his specialized skills in design and UAV drone piloting, to support and assist Makami's engineers.
Levac utilizes the technical equipment at Makami, such as the P50 Scanner, the Leica Romer and the AT420 Tracker, by making sure all the software works, and developing the processes to best utilize the equipment to help collect information.
"Clients may say, 'I need this for this job,' and then I ask, what are you looking to engineer or design? Are we doing an FEA? Are you doing a structural design? Are you doing mechanical piping? It all depends on the job." Levac said. "Then I develop the process to collect the information, get it into our system and then get the engineers something they can use for their design."
Levac has a diverse background in specialized skills. While he decided not to become an engineer, he went to college to become a civil engineering technologist and learned the generalities of each engineering field.
After graduating, he worked at Grant Aggregate where he earned experience in structural and mechanical design, and then worked for Stantec – a large engineering firm – where he was a drafter and worked on large, underground mining projects.
However, Levac said his experience being a welder/fabricator for seven years is where he learned about the industry, and how he came to eventually work at Makami.
In his nine years at Makami, Levac has done everything from deviation and FEA analysis of components, reverse engineering, mine, and surface plant infrastructure design, with his focus now in mechanical and structural 3D modelling and UAV inspection of infrastructure.
As a design specialist, he uses laser scanning and high accuracy measuring equipment to achieve highly accurate results in the field. Recreating an exact 3D model of an environment not only gives them a view as if they were there but is also helpful when an area is not easily accessible.
"Let's say there are beams and steel that's up above and it's not efficient for us to get up there and measure it. I can take a scan and get all the dimensions and measurements that we need. I can then take those measurements and bring it to our 3D modelling software to model exactly what's there to the accuracy of plus or minus a sixteenth of an inch," he said.
That model can help develop a new design, or one for repairs, which Levac said is extremely useful when he designs the piping processes for their mechanical department.
"We can accurately layout drawings for a piping manufacturer or a contractor to build a pipeline with our technology," he said. "We give them the exact dimensions that they need so they can build it and then we can verify it with our scan data. They can then take it into the field and assemble it."
Levac explains when a plant or mine wants to run new piping, modify, or repair existing piping, 3D modelling is an extremely efficient way to give them the exact measurements they need while also saving them time and money.
A certified UAV pilot, Levac also assists engineers by flying their drones to inspect and get high-resolution photos and video footage of restricted access, or inaccessible areas. They have two drones, the Elios Inspection Drone, which is used indoors, and the Albris, an outdoor drone used for exterior inspections of infrastructure that can be programmed to fly on automated flights.
"It uses photogrammetry to build a 3D model similar to our laser scanner of millions of little points of what you took a photo of, so for surveying you can get things like contour maps, grading, cut and fill calculations," he said.
Levac said one of the reasons he enjoys working at Makami is because he gets to use the latest technology and 3D modelling, and they are always pushing the forefront of the development and use of that technology for the industry.
"Every day is different and there's always something new on the horizon that's exciting, especially here at Makami, we're encouraged to look for different possibilities," he said.
About Makami Engineering Group
Makami Engineering Group in Sudbury, Ontario, is a specialist engineering company that provides solutions to complicated problems for a variety of heavy industrial and commercial clients across the world.
They provide services https://makamigroup.com/services/ to those in the mining, railroad, steel production and commercial industries using experienced personnel and the latest technology to achieve optimal results.
To learn more about Makami Engineering Group or if you're interested in their services, contact them at 705-523-1340 with any questions you may have. You can also email info@makamigroup.com or visit them on Facebook .